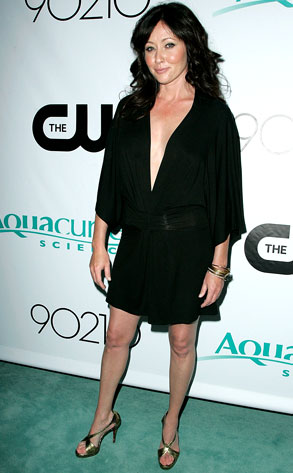 Jason LaVeris/Getty Images
You've gotta love this. The Parents Television Council is putting the kibosh on the CW's 90210—even though its members haven't seen it yet.
"If Gossip Girl is any indication of what 90210 will look like, advertisers have plenty of reason to steer clear of the show," PTC President Tim Winter said in a just-released statement. "No reputable advertiser should even consider sponsoring the show without viewing the content in advance."
Hear that? It's the sound of the CW promo guy rubbing his hands together in delight. Hate to break it to you, PTC, but this is just the kind of publicity the 9-0 folks were hoping for. It worked out magically for their Gossip Girl billboards, after all.
Of course, the big question is, why is the CW not showing anyone the premiere episode before it airs? As I found out at the show's launch party on Saturday, the answer is a lot more practical than you'd think...