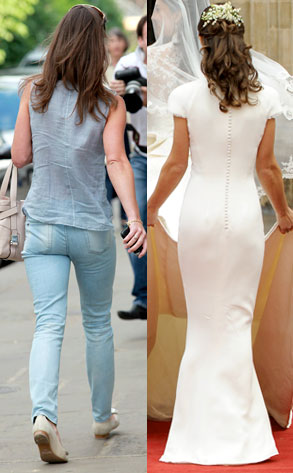 Neil Mockford/FilmMagic; CARL DE SOUZA/AFP/Getty Images
Did someone make a stop at Pad-dington Station on the way to the royal wedding?
That's apparently the question vexing the peanut gallery these days, the issue arising when one of the "experts" enlisted for the TLC special Crazy About Pippa noted that Pippa Middleton was looking especially well-rounded on her sister's big day.
Hey, with great visibility comes great absurd speculation, right?!