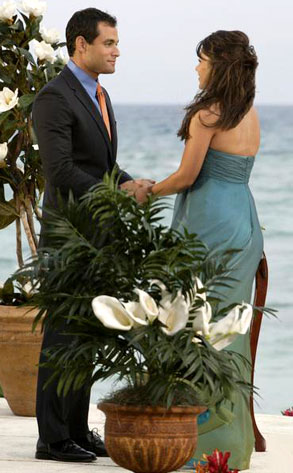 ABC/ADAM LARKEY
If there's anyone who knows what it takes to get a proposal from Jason Mesnick, it's DeAnna Pappas.
"You definitely have to do something to put yourself out there to get their attention but don't be that girl," the former Bachelorette told Yo on E! Thursday when asked what advice she has for the 25 ladies who will vie for Mesnick's heart on the next season of The Bachelor.
"Have some respect," Pappas added, also reminding potential suitorettes of Mesnick's love of traveling and dancing. "He is going to notice you. It's just like when a guy walks into a bar and you see a bunch of girls. You know right off the back five of them that you know are hot and you really, really want to talk to.
"You're going to remember those five, I promise. The other ones, it's going to take a little bit but you know once you remember them it works."