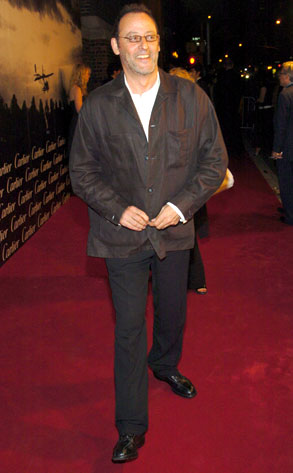 Dimitrios Kambouris/ Getty Images
Jean Reno is alive and well, merci beaucoup.
Reports that the French film star, known for tough-guy roles in The Professional, Mission: Impossible and Ronin, was hospitalized in intensive care after suffering a heart attack are just plain wrong, his publicist tells E! News.
In fact, he's just laughing them off.