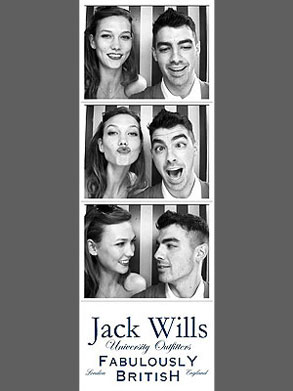 Jack Wills
Joe Jonas certainly gets around.
He's made ex-girlfriend's out of Demi Lovato, Camilla Belle, Ashley Greene and Taylor Swift. Now the JoBro heartthrob has moved on to a model.
Joe seemed to be enamored with his new babe, statuesque model Karlie Kloss, while partying at the Santa Barabara Polo & Raquet club for Prince William's match on Saturday. The duo made googly eyes at each other as they posed together in a photo booth at the event and were attached at the hip throughout the day.
No surprise there, Kloss is gorgeous. But who is she exactly? Here are five things to know about the beauty...