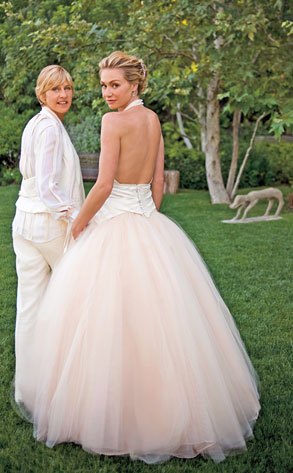 Jay L. Clendenin/Lara Porzak Photography via GettyImages
Didn't get invited to Ellen DeGeneres and Portia De Rossi's shindig, either?
We know, it hurts. But at least now you can get a good, up-close look at the pair on their big day and know that it didn't cost you a trip to the Crate & Barrel registry for the privilege.