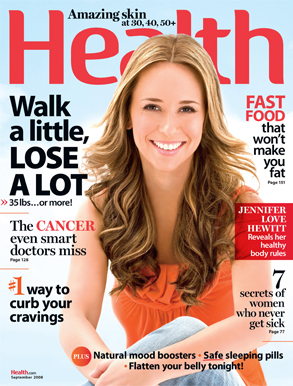 Health Magazine
If Jennifer Love Hewitt wants people to stop scrutinizing her body, she may want to stop talking about it.
You see, just a few months ago, the Ghost Whisperer star was on the cover of People magazine insisting she loves her body just the way it is—curves and all—after she was snapped by the paparazzi with some extra junk in her trunk.
But then last week, she got herself an Us Weekly cover by bragging about losing 18 pounds in just 10 weeks.
And the body bandwagon rolls on. Keep reading to hear what she's saying now...