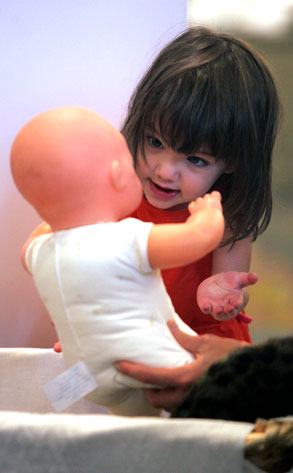 James Devaney/Getty Images
There's cute, there's OMG cute and then there's the kind of cute that little Suri Cruise displayed this weekend as she appeared to carry on a conversation with a baby doll at the Bonpoint children's boutique in New York City.
It's the type of adorable preciousness that comes along once in a blue moon, so infrequently that it renders us incapable of finding the right words to describe it.
That's where we need your help. Let us know in the comments what you think would make for a good headline to support this picture. We'll pick our favorites and give credit where credit is due.