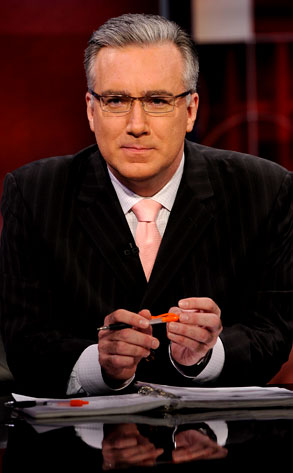 Virginia Sherwood/NBC
How original.
After Keith Olbermann pulled the plug on his MSNBC show Countdown With Keith Olbermann in January to launch a show on Al Gore's Current TV—something Olbermann called "an improved and we hope amplified and stronger version"—what does he go ahead and call this new creation?
Yup, Countdown With Keith Olbermann.
Joking that "if it ain't broke, don't fix it," the outspoken 51-year-old anchor unveiled the old new name in a special comment video statement posted today to his FOK (Friends of Keith) News Channel website. He also announced a premiere date of June 20 at 8 p.m. on the Current TV.
No word if it will also include a new Worst Person in the World segment but at this rate, we're betting yes.