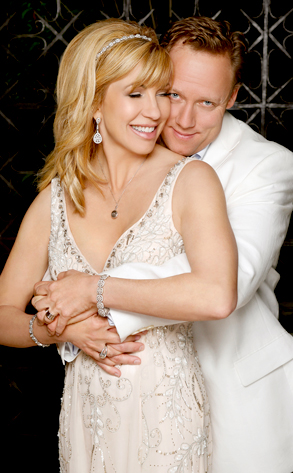 Courtesy of Christian Scott
Here's one Cinderella story where nothing turned into a pumpkin when the clock hit 12.
Popular TV fixture Leeza Gibbons and her man of three years, Steven Fenton, returned to the scene of their first date on Wednesday and exchanged vows at midnight on the rooftop of the Montage Beverly Hills.
And it was a quiet ceremony, with only the bride's three children, Lexi, 21, Troy, 19, and Nathan, 13, in attendance. But all three kids were a big part of the proceedings.
Lexi and Troy officiated the ceremony after becoming ordained ministers, and Nathan presided over the giving of the rings.
"We are living the fairy tale," Gibbons said in a statement. "We have so much respect for each other and grow stronger together; always so grateful to have been given another chance at love."
Congrats, you two!