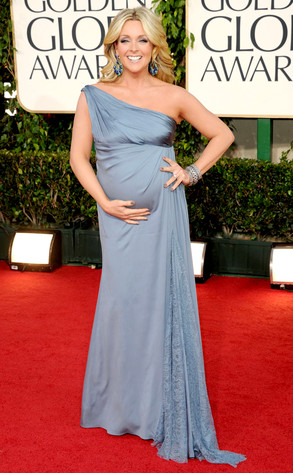 Jason Merritt/Getty Images
Somebody better get cracking on that nursery at 30 Rock.
Jane Krakowski today announced that she has popped out her first child, E! News confirms. She and fiancé Robert Godley welcomed son Bennett April 13 in New York. The tyke tipped the scales at 7 pounds, 12 ounces, and, per the star's rep, "is sporting blond hair just like his mom!"
Adds Jane: "Bennett is an amazing, healthy sweet boy and we are both just crazy in love with him."