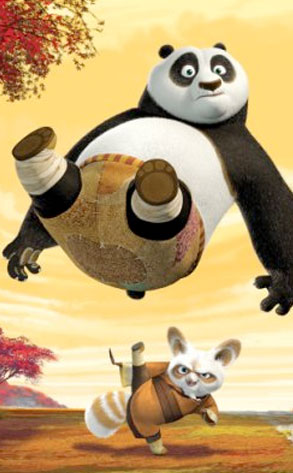 Paramount Pictures
Everybody loved Kung Fu fighting. Now those studio cats are working fast as lightning to get a sequel into production.
DreamWorks CEO Jeffrey Katzenberg said that the animation giant has already begun talks to bring its family-friendly summer hit Kung Fu Panda, featuring the pipes of Jack Black and Angelina Jolie, back for a second go-round, though cautioned that nothing had yet been set in stone.
"We've started conversations about it, and I think in the next 30 or 60 days, we'll be able to talk completely about that," Katzenberg told Reuters of his followup plans for the $560 million hit.
The studio honcho also dropped hints that another of its star-studded animation blockbusters, Madagascar, was set for another reprisal.