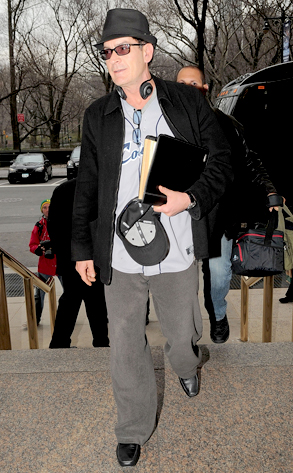 GSI Media
He may insist he's "bi-winning," but Charlie Sheen is definitely bi-friendly to bipolar folk.
After a press report surfaced that the former Two and a Half Men star had failed to keep a promise to donate money to a Canadian charity called the Organization for Bipolar Affective Disorders (OBAD), E! News has learned exclusively that Sheen finally made good on his commitment Thursday.
His $5,886 donation was the amount the self-proclaimed Rock Star From Mars calculated he owed after pledging to match funds raised from a charity walk in downtown Toronto last Friday.