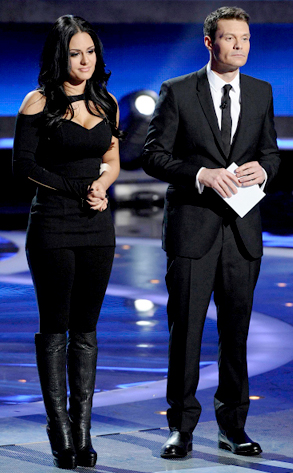 Michael Becker / FOX
Ever since the premature elimination of superstar in the making Pia Toscano, American Idol has been criticized for what some say is an unfair voting policy. While fans demand a change to keep teenage girls from running the show with unlimited votes, executive producer Ken Warwick says a star will surface after Idol is over—and it won't necessarily be who wins.
So what how did Ken defend Idol's voting system and what recent winner does he admit hasn't quite made it?