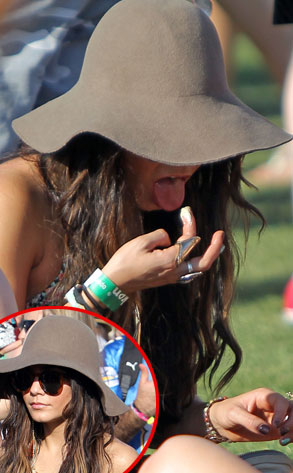 Dome, Jones, PacificCoastNews.com
Vanessa Hudgens probably had a pretty great time partying this weekend—but not because she was partying too hard!
The Sucker Punch star, who hasn't always had the best luck when it comes to photos being posted online, was snapped relaxing on the grass at the Coachella Valley Music & Arts Festival, where at one point she reached into a little bag and then leaned forward to lick a white substance off her fingers.
Busted?