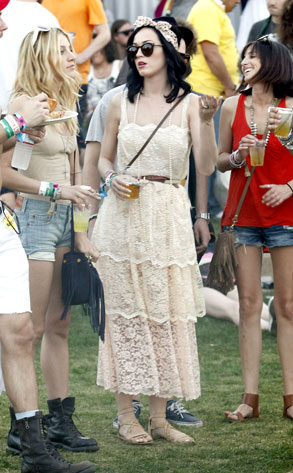 Dome, Jones, PacificCoastNews.com
Everyone from Katy Perry and Rihanna to Leonardo DiCaprio and Ashley Greene braved 100-degree temps, massive crowds and dusty festival grounds to attend the Coachella Valley Music and Arts Festival this weekend.
While some like Kate Bosworth (with Skars!) came to hear the music, others such as Tara Reid (is anyone shocked?) just came to party!
So who partied the hardest?