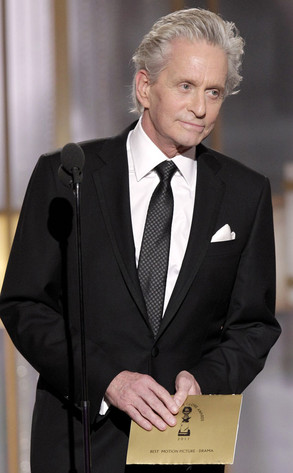 Paul Drinkwater/NBC
Michael Douglas had every reason to be in a great mood Tuesday, what with having kicked cancer and being out for a culture-filled night on the town.
If anything could sour that mood, however, you'd think it would be news that his ex-wife is still going after half of his take from Wall Street: Money Never Sleeps, arguing that he became Gordon Gekko while they were married and she's entitled to a portion of his Gekko-gotten gains.
So, we caught up with Douglas tonight in NYC to find out how he was taking the news. And you know what?