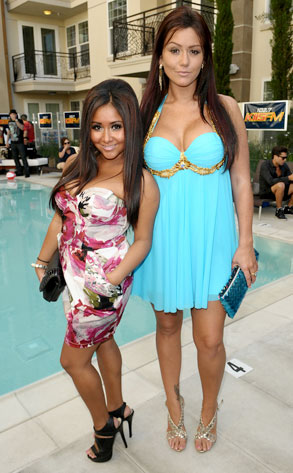 Jason LaVeris/FilmMagic
Who says drunk 'n' stupid is no way to go through life?
Not Snooki and J-Woww, who've managed to spin their debauchery on Jersey Shore into their very own MTV spinoff show.
Whether Snooks is faceplanting on the beach or Jenni is getting into smackdowns with female roommates, this crazy twosome is always living it up—and so is everybody around them. Through breakups and hookups and hangovers, we're with them.
And whether you love them or love to hate them, you can't stop watching them. Congrats to this crazy couple for parlaying their party-fueled antics into their own series!
Too bad two of their castmates aren't having such a good week...