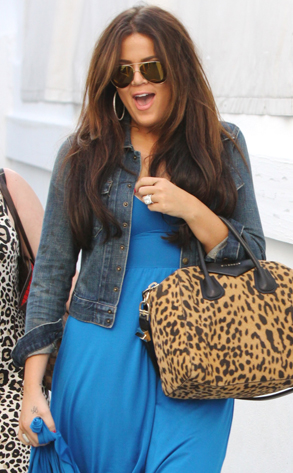 Moises Naveira/NPG.com
"This network is going to be mine pretty soon. I'm changing E! to K!"
—Reality starlet Khloe Kardashian Odom, when I asked her about the much-needed startup of her very own Khloé Kardashian Production company
She's so into it, and with the premiere of her new show, Khloé & Lamar, this Sunday we have a feeling she might have just been bitten by the producing bug.
Watch your backs (and bank accounts), Ryan Seacrest and big sis Kim Kardashian!