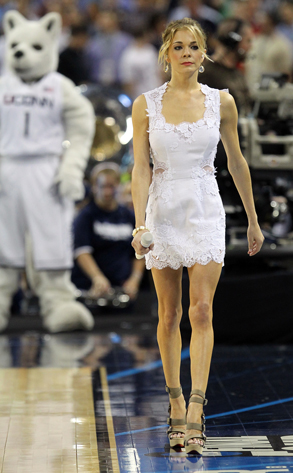 Ronald Martinez/Getty Images
You're not fooling us, LeAnn Rimes. You're obviously not indulging in those cinnamon rolls you say you're baking in your tweets, so stop pretending you eat like a truck driver and don't work out. It's just stupid.
The country star revealed a much skinnier frame Monday in Houston, where she sang the National Anthem at the NCAA championship game in a barely there Dolce and Gabbana minidress that showed off her alarmingly shrinking figure.
But LeAnn took to her Twitter today to fight back against those who are calling her out.