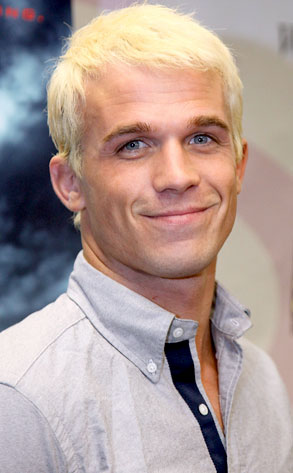 Max Morse/Getty Images
Looks like someone hit the bottle (of dye) a little too hard.
Twilight star Cam Gigandet showed off a new hairdo this weekend while promoting Priest at WonderCon in San Francisco. The formerly brunette babe didn't exactly go blond, though—it turned out more like an unnatural shade of bright yellow.
And that's not a good look for the hot star.
Hey, Cam, get back into that salon chair stat and try a more flattering color before your hunk status gets revoked!