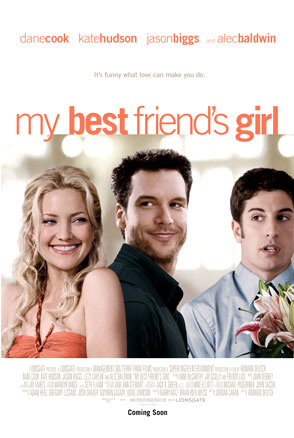 Lionsgate
At least that's what Dane Cook wants to know.
The standup comic-turned-actor rants, albeit amusingly, on his MySpace blog about how he's none too pleased with the new poster for his upcoming comedy, My Best Friend's Girl. Most notably, the way his head and certain facial features turned out.
"The left side of my face seems to be melting off of my skull," he writes. "I guess I am looking directly into the Ark of the Covenant? Are they going for the Bell's palsy thing here? My left side looks like Britney Spears' vagina."
While we suspect this may just be a clever way to promote the flick, something tells us there's at least one graphic designer out there who won't exactly be rushing to see it.