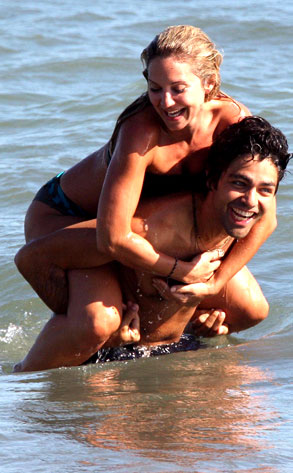 Flynet
It's getting tough to keep Adrian Grenier's various gal-pals in order.
While we know this Malibu mystery woman is definitely not girlfriend and Shia car-crash copassenger Isabel Lucas, it's hard to tell if Adrian's splashing around with sometime love interest Melissa Keller—or another bikini babe altogether.
Either way, we're glad she's putting this player to work. Giddyap!
See who else is breaking a sweat at the beach in our Summer Skin gallery.