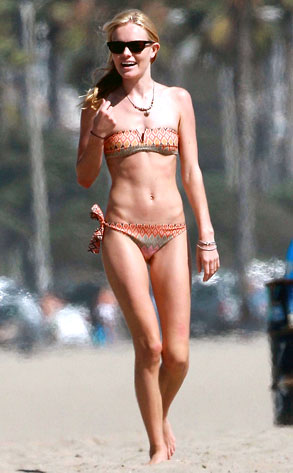 Flynet
Kate Bosworth's recent Vegas flick, 21, may have revolved around the game of blackjack, but clearly somebody wasn't interested in doubling down.
Or at least not at the all-you-can-eat buffets.
The actress was spotted with her itty-bitty frame in Malibu this weekend and, if you ask us, we think the girl should probably order up a meaty meal or two on behalf of that rib cage.
But as evidenced by some of the celebs who grace our Summer Skin gallery, Kate is certainly not alone when it comes to being superskinny.