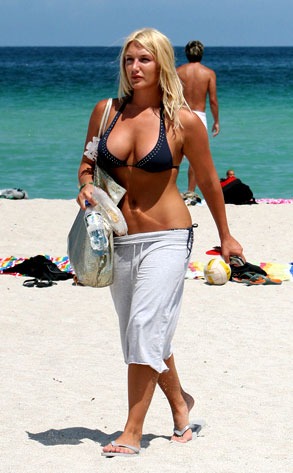 BAUER-GRIFFIN.COM
Reality TV dingbat and self-proclaimed nonvoter Brooke Hogan is sort of like the Matthew McConaughey of Miami beaches.
Granted, the things that come out of her mouth aren't quite as entertaining as Matty's maxims. (Remember how he described birth as getting "tribal on it"? Classic.)
However, we're just as likely to find Brooke showing off the girls in Miami as we are to run into a topless Matthew surfing in Malibu.
So who else have we run into without many clothes on? Check 'em out in our Summer Skin gallery.