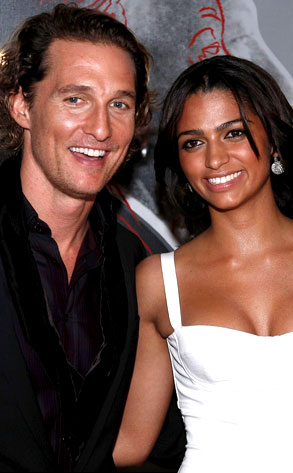 Jemal Countess/Getty Images
Looks like Levi Alves McConaughey got to stay out past his bedtime last night.
Instead of hiring a babysitter for their newborn son, Matthew McConaughey and Camila Alves brought their baby along for her Muxo handbag launch party on Robertson Boulevard.
Matt dashed into Kitson first with Levi in a baby carrier, shielding him from the flashbulb frenzy with a blanket.
He then returned to the carpet to take pictures with Camila, who's already looking supersvelte after giving birth.