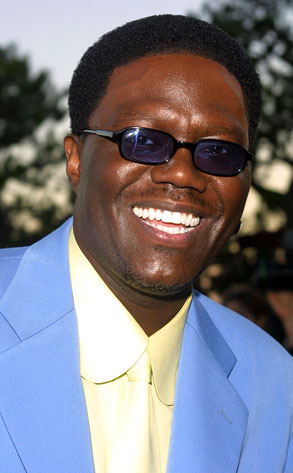 Lisa O'Connor/ZUMAPress.com
The Bernie Mac show could get rolling again in a few weeks.
The 50-year-old funnyman, hospitalized in Chicago for pneumonia, is in "stable condition" and "responding well to treatment," his rep said in a statement.
Publicist Danica Smith first announced Mac was ailing on Aug. 1, prompting Internet rumors that the standup yukmeister and star of The Bernie Mac Show and the Ocean's Eleven films was critically ill.
Smith has continued to shoot down such speculation, stating that Mac should recover and that his malady has nothing to do with his previous diagnosis of sarcoidosis, a chronic inflammatory disease that affects the lungs. The condition has been in remission since 2005.