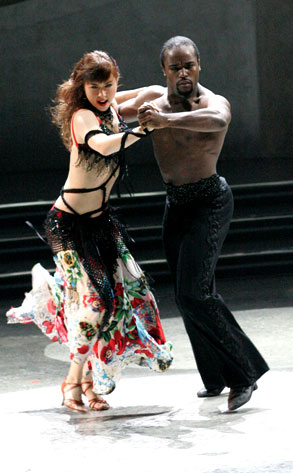 FOX
The guys may have been running on fumes, but it was full steam ahead nonetheless.
Joshua Allen and Stephen "Twitch" Boss, neither of whom has any formal training and both of whom needed a weekend hospital visit to treat dehydration, joined fellow finalists Courtney Galiano and Katee Shean for the first night of So You Think You Can Dance's two-part finale and…
Well, if we knew exactly how to spell that sound Mary Murphy makes when she's super excited—that's how we would describe it.
The fab foursome performed five dances apiece, including a solo and a contemporary group number choreographed by Mia Michaels (and costumed by Braveheart), and kept—as they say in hip-hop speak—hittin' it all night.