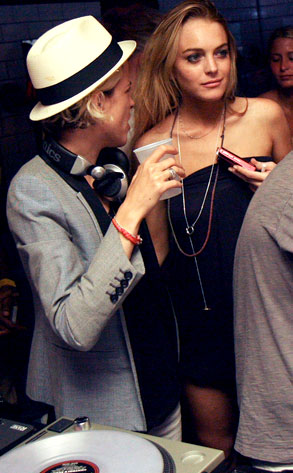 Johnny Nunez/WireImage.com
• While Lindsay spends some time with Samantha Ronson's family in Miami, Michael Lohan is running around telling the press how he doesn't approve of her relationship because of his Christian faith.
• More evidence to support the greatest teen romance in the history of the Disney Channel budding between Nick Jonas and Selena Gomez.
• Were the Brangelina twins photoshopped to look like they were laughing? If these kids are going to be celebs, they better get used to it at an an early age.
• Want the face of Madonna? It's yours for $30,000, and here's a handy list of what to ask for.
• Hills starer Audrina finally lands the magazine cover she's been dreaming of her whole life. Sadly, there's no doubt Tyra & Co. would rip it apart for lack of fierceness.