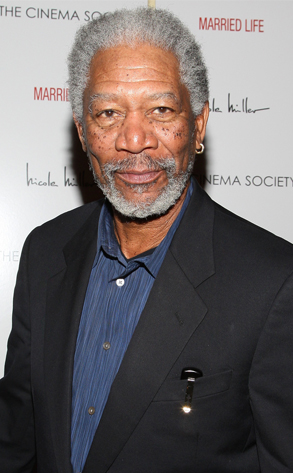 Jason Kempin/Getty Images
Morgan Freeman appears to be on his way back to his sonorous old self again.
According to the actor's rep, the Oscar winner suffered several broken bones Sunday in a single-car crash in Mississippi that authorities described as a "typical accident"—albeit one which necessitated the jaws of life and required Freeman and his passenger be airlifted to a nearby hospital.
But things are looking up.
"Morgan has a broken arm, elbow and has minor shoulder damage but was in good spirits when I spoke with him a short time ago at the Elvis Presley Memorial Trauma Center at the Med, a Level 1 Trauma Center at the Regional Medical Center at Memphis," publicist Donna Lee said in a statement released this afternoon.
"He is having a little bit of surgery this afternoon or tomorrow to help correct the damage. He says he'll be OK and is looking forward to a full recovery."
(Collective sigh of relief.)