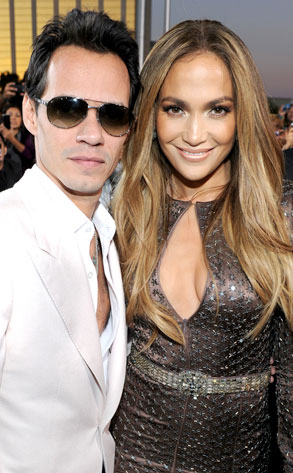 Frazer Harrison/Getty Images
UPDATE: A rep for Anthony says that his financial and managerial teams have "reached an agreement in principle resolving all of [his] federal tax liabilities...No further comments will be issued about this matter."
____________________________
We need to know: just how much is Marc Anthony indebted to Uncle Sam?
Jennifer Lopez's superstar husband has got a major tab running with the Internal Revenue Service to the tune of $3.4 million in unpaid taxes, E! News has learned.
Good thing the couple's got her humongo American Idol paycheck to fall back on.