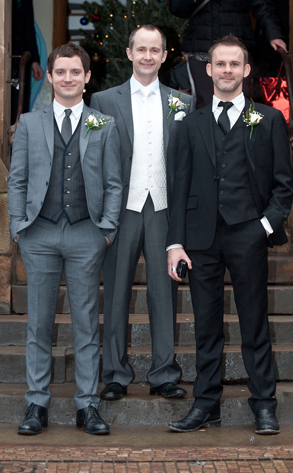 Fred Lee; PacificCoastNews.com
In the end, it wasn't Frodo who scored the ring.
Yes, the Fellowship was back in force as Billy Boyd, who played Pippin in The Lord of the Rings trilogy, tied the knot today with longtime partner Ali McKinnon in an intimate wedding attended by fellow Hobbit pals Elijah Wood and Dominic Monaghan.
Fortunately there was no Gollum in sight.