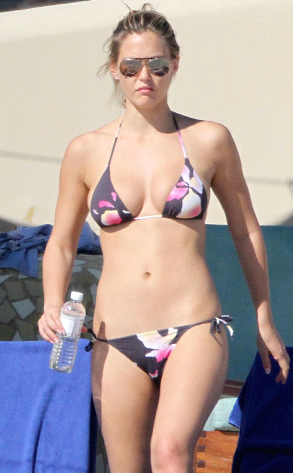 Bauer-Griffin.com
Who's dreaming of a white Christmas?
Not Hollywood!
Ladies like Cameron Diaz, Rihanna and model Bar Refaeli are escaping to warmer locales this holiday season, sizzling in skimpy bikinis in hot spots like St. Barts, Mexico and Hawaii.
'Cause you can't be a sexy star in a down coat and snow boots, right? (We're looking at you, Jessica Simpson.)
Check out all the smokin'-hot celebs in teeny bikinis in our Stars' Sexy Winter Getaways gallery!