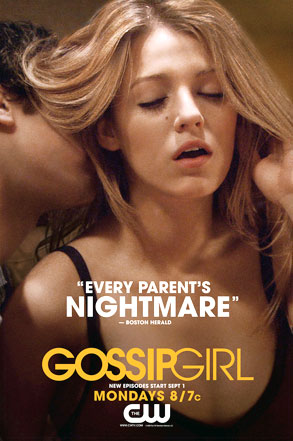 The CW
Gossip is finally back where it belongs. On the interwebs.
The CW has thrown in the towel on its temporary, much bemoaned and ultimately unsuccessful "experiment" begun last spring in which it removed free, ad-supported episodes of Gossip Girl from the network's website.
The idea, execs said, was to see whether the buzz-heavy, ratings-light series fared better in the Nielsens if fans were forced to turn on their TVs to watch Gossip Girl. It didn't.
The guilty-pleasure viewing will once again just a mouse-click away, with episode streams returning to the site today.