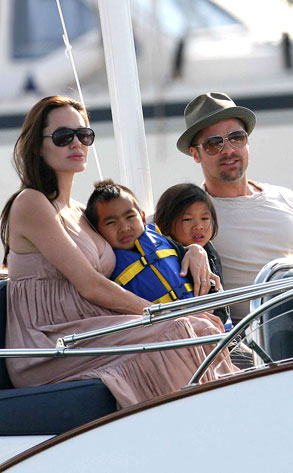 Goff/INFphoto.com
Vivienne Marcheline and Knox Leon are, at long last, ready for their closeups. Their outlandishly overpriced, highly anticipated, paparazzi-thwarting closeups.
As has been long rumored, the deep pockets over at People magazine won the national bidding war for the U.S. rights to the twins' first photoshoot, with Hello! magazine snagging the international exclusive.
Though there's no official word on how much the publications shelled out to show the world Brad Pitt and Angelina Jolie's genetically blessed double act, or whether the newborns can out-cute big sis Shiloh's People debut, estimates have placed the camera coup at anywhere from $11 million-$14 million.