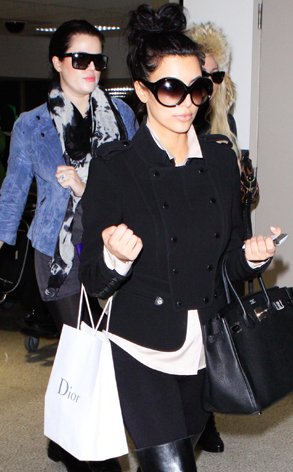 Ramey Photo
The inclement weather obviously didn't affect their BlackBerrys.
While stranded in a Paris airport on their way home from South Africa over the weekend, Kim Kardashian and Khloé Kardashian Odom let their fingers do the talking in order to provide us with a blow-by-blow report of their snowy situation.
So what did the sisters have to say about their ordeal?