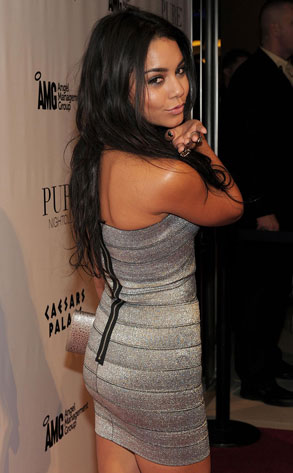 Courtesy: Denise Truscello/Wireimage
If Vanessa Hudgens is upset about her split from Zac Efron, she did a good job of acting just fine about it as she celebrated her 22nd birthday in Las Vegas Saturday night.
Accompanied by a gaggle of girlfriends, including Brittany Snow and Ashley Tisdale, Vanessa was all smiles and sexy in a skintight silver dress.
But when asked about Zac specifically on the red carpet at Pure nightclub, Vanessa said...