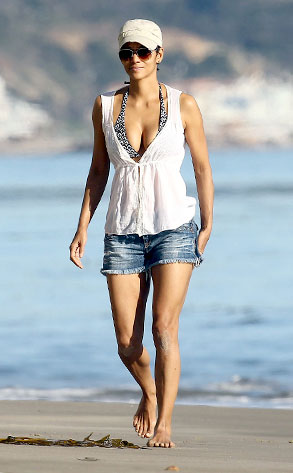 PacificCoastNews.com
Not everyone profiled on Fashion Police gets the criminal treatment.
Halle Berry and her rack got off easy this week, though we're pretty sure at least a couple of panelists wouldn't mind frisking the actress.
But not everyone is as lucky.
From Scarlett "Astroturf" Johansson to Charlize "flat ass" Theron, see the style perps featured on Friday night's show, plus get Joan Rivers' extra jokes that didn't make it on-air in our Uncut photo gallery!