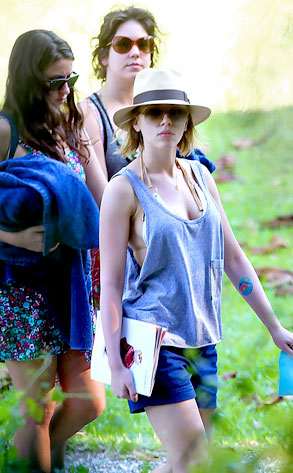 Splash News
Just one day after the world learned of Scarlett Johansson's split from hubby Ryan Reynolds, the Iron Man 2 star was spotted getting busy brushing off the blues by soaking up some sun in Jamaica.
Sporting a bikini top, shorts, a tank, shades and a hat, the actress appeared relaxed as she hung out with gal-pals Wednesday on the Caribbean island.
Yep. Nothing like a little R&R to help you forget about R.R.