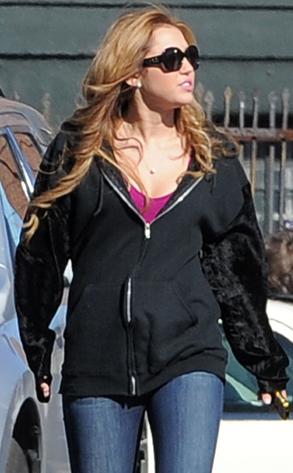 GRPR JAXN/GSI Media
Of course Miley Cyrus has figured out a way to make the salvia incident less about her and more about someone else. That someone else is Anna Oliver.
It was Anna's personal video of Miley that magically got leaked last week, and it's her voice that can be heard while she's filming the young Disney star, telling Cyrus she's going to "document the s--t out of this right now."
Well, mission accomplished!
So who is the girl that may or may not have sold out her good friend Miley Cyrus? Somehow more people are interested in who this chick is than the bong video itself anymore! So here are five things we think you should know: