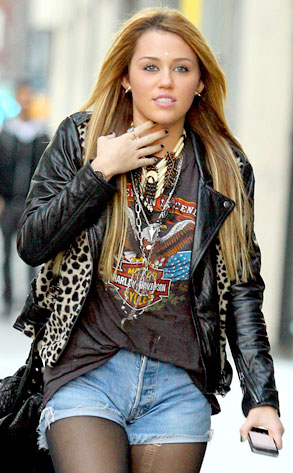 Freddie Baez/startraksphoto.com
More quickly than you can say salvia divinorum, the fallout is coming from the bong video seen round the world.
While Miley Cyrus is still partying in the U.S.A. (New Orleans, to be specific), sad dad Billy Ray Cyrus is also putting some distance between himself and his daughter.
And that's not all. We've also got exclusive new information on the person behind the candid-camera footage and one an up-and-coming actor who's caught on tape—and now doing his darndest to distance himself from the scandal.
Here's our breakdown of where things stand...