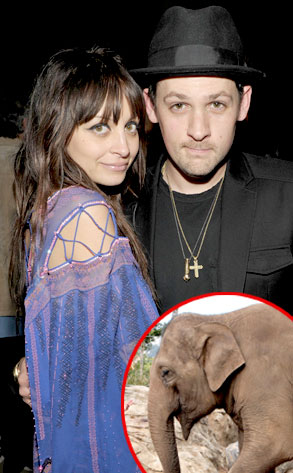 John Shearer/WireImage.com; TORSTEN BLACKWOOD/AFP/Getty Images
Hey, Nicole Richie—was that an elephant at your wedding or were you just happy to see us?
As everyone knows by now, the celebutante became Mrs. Joel Madden on Saturday. She and the Good Charlotte rocker tied the knot on dad Lionel Richie's massive estate, in a lavish ceremony attended by 130 of the couple's closest friends and family.
But not everyone was amused to see a giant pachyderm turn up: