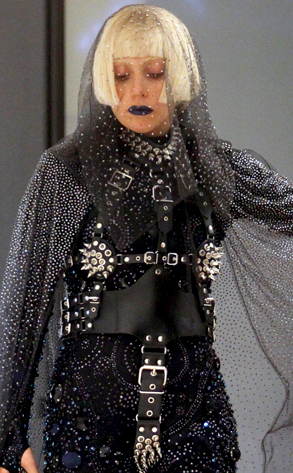 INFphoto.com
Modeling more spikes than the fence keeping Katie Holmes hostage at the Cruise compound, Lady Gaga gets a Fashion Police slap on the wrist for her spiked chastity belt this week.
And she's not the only perp Joan Rivers is targeting.
From Halle "too tight to breathe" Berry to Tila "plastic girl" Tequila, see the fashion criminals profiled on Friday night's show, plus get the extra jokes that didn't make it on-air in our Uncut (and off the wall) photo gallery!