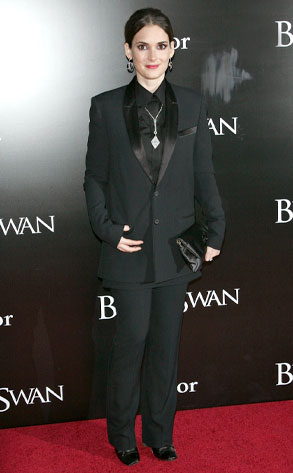 Jim Spellman/WireImage
This story may be about Winona Ryder, but chances are she'll never read it.
"I don't use the Internet, but apparently you can find out everything on it," the actress tells Elle magazine.
Which is exactly why Ryder, who costarred in Star Trek and can currently be seen in Black Swan, avoids the World Wide Web in the first place.
"I've never read a blog, ever," she says. "I feel like it's taking away that great anticipation of seeing a movie. It used to be you'd hear, like, Al Pacino was making a movie, and you wouldn't know anything about it. And nowadays, you know it all, like how much [the actors] are being paid. I would hate to see a picture of me and the caption reads, 'Is she worth it?' "
In other words, she won't be pulling a Reese Witherspoon anytime soon.