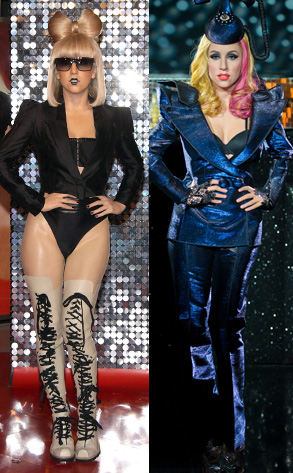 Anita Bugge/WireImage; Ian Gavan/Getty Images
Madame Tussauds has gone gaga for Lady Gaga.
The renowned wax museum today unveiled not one, not two, but eight different figures in the singer's likeness at eight of its locations around the globe.
Of course, it kind of makes sense when you're talking about somebody who is just as famous for her outrageous outfits as she is for her music. In fact, how do you pick just eight?
All the dummies, on display at Madame Tussauds in New York, Las Vegas, Hollywood, London, Amsterdam, Berlin, Shanghai and Hong Kong, took four months to complete at a total cost of $2.4 million.
Thankfully, none of that money was spent on another meat dress.