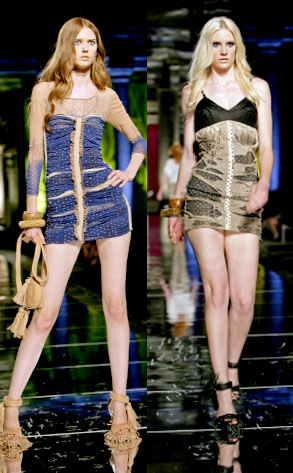 Ivano Grasso/The CW
Tears. Pounding hearts. Even laughter.
These were just some of America's Next Top Model finalists Ann and Chelsey's reactions when they watched the cycle 15 finale for the first time tonight.
Even though both girls knew the results, it was an emotional hour—which we shared with them in a screening room at the CW headquarters here in L.A.
Read on to hear what the girls told us afterward about their experience on the show, from joy to dreckitude...