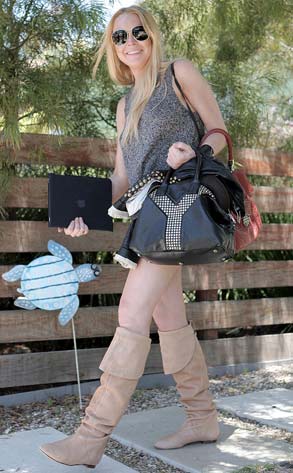 David Tonnessen/Gaz Shirley, PacificCoastNews.com
Lindsay Lohan seems to be learning. If life gives you lemons, make lemonade. And if life gives you a court-ordered anti-booze ankle bracelet, buy some fetching boots to camouflage that clunky accessory.
For good measure, it wouldn't hurt to further distract our attention from your SCRAM device by carrying multiple purses and the trendiest tech gizmo du jour, the iPad.