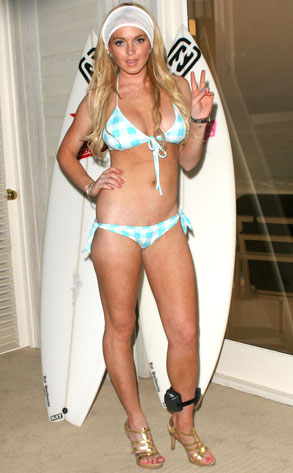 Clark Samuels/Startracksphoto.com
It looks like Lindsay Lohan is prepping her court-ordered SCRAM bracelet for the red carpet.
The embattled starlet tweeted her desire to pimp out her new ankle accessory with designer logos, just days after receiving it (and taking it out on the town).
"Can CHANEL please help me out by getting me some stickers to put on my scram bracelet so that I can at least wear a chic dress?! maybe!?," Lohan tweeted Thursday night.
But would Lohan's bedazzling or otherwise defacing the monitor be considered tampering with the device? And could it get her into trouble with the court?