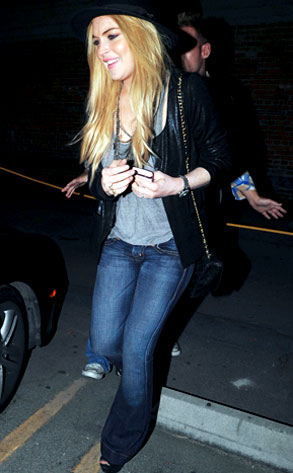 XPOSUREPHOTOS.COM
Lindsay Lohan isn't about to let her court-mandated SCRAM bracelet get in the way of her social schedule.
After completing another alcohol education class yesterday—11 down, only two more to go—Linds hit Las Palmas last night for some energy-drink-fueled fun. Her only concession to the bulky accessory meant to keep her sober? Wearing bell-bottom jeans.
And L.L. even tweeted about her booze-free evening and her new BFFs...