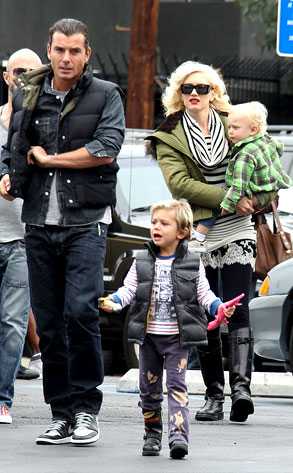 PacificCoastNews.com
Gwen Stefani and her yummy hubby Gavin Rossdale were out in Studio City yesterday evening around 7, catching some happy hour at Mexicali.
Gwen, looking her usual stylish self, was sitting next to Gav and it appeared the two were enjoying the very happy hour indeed, sipping on what appeared to be some of Mexicali's signature cocktails.
Guess that should put those pregnancy rumors to rest once and for all, which we told you were false.
So what had other restaurant patrons totally staring over in the stars direction?